GAP Mahou Shoujo!? Milky Way – Ishu Inshoku no Hate ni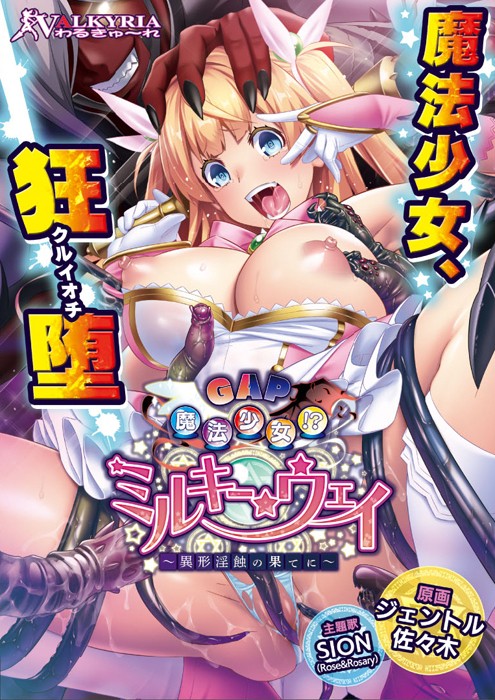 STORY
Not only can "girls" become magical girls!
A 21-year-old girl(!?) fights for the earth in this super extreme story of monstrous violation!
In which only teenagers chosen by fairies can become magical girls,
an exception, an irregular magical girl is given birth!
Under her fluttering skirt and pink-colored aura is a too glamorous body!
She tries hard to act the typical magical girl suited to what people want a magical to be,
but she cannot mask her seductiveness! Intruders from an alternate world, victims and
even she herself feel a "gap" between her usual self and her magical girl self!
Importantly, however, the gap is the very source of her magic!
Let's escape from a course of harsh orgasmic violations by the power of "Gap Magic"!
Source: https://vndb.org/v24581
OPENING
–
GAME INFO
Japanese: GAP魔法少女!?ミルキー・ウェイ~異形淫蝕の果てに~
Romaji: GAP Mahou Shoujo!? Milky Way – Ishu Inshoku no Hate ni
Release date: 28/04/2017
DL Demo
Save File
SHOTS