Kaguya-hime wa Babumi Tappuri no Loli BBA Deshita. ~Usamimi Maid to Semerare Muko-dono~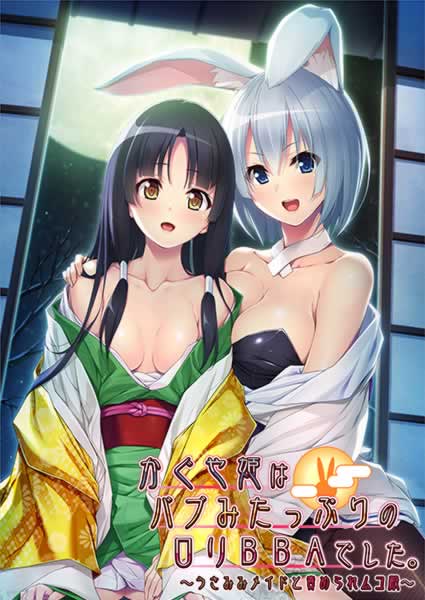 STORY
One day, when I was walking aimlessly around my neighborhood, a rabbit suddenly appeared before me.
Hopping lightly at my feet, it seemed to be asking me to follow it.
I ran after the rabbit out of curiosity……, and before I knew it, I was in a forest.
The rabbit was still in front of me, but after hopping for a while it stopped.
Right in front of where it stopped, there was (and don't get surprised) a shining bamboo.
This was the point when everything started.
A dazzling light suddenly enveloped me and my surroundings, and when I regained my vision, an unbelievable scene spread out before me.
That one rabbit and the bamboo had changed shape into beautiful girls.
Source: https://vndb.org/v22074
OPENING
–
GAME INFO
Japanese: かぐや姫はバブみたっぷりのロリBBAでした。 ~うさみみメイドと責められムコ殿~
Romaji: Kaguya-hime wa Babumi Tappuri no Loli BBA Deshita. ~Usamimi Maid to Semerare Muko-dono~
Release date: 22/12/2017
SHOTS