Koi Suru Kanojo no Bukiyou na Butai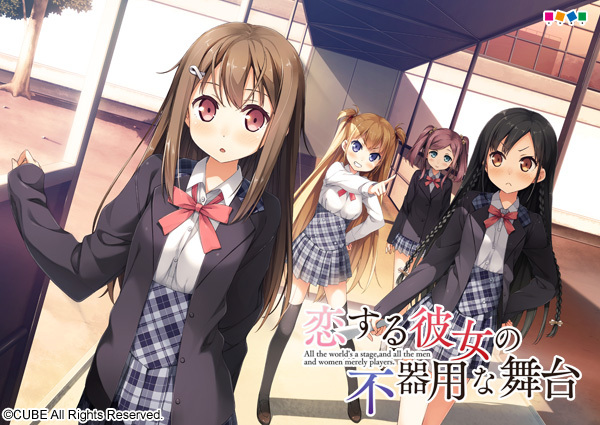 STORY
The students at Hayakubo Academy are all excited about the upcoming culture festival. However, the clubs with not many members have a problem on their hands: if they don't complete the task that the student council assigned them for the festival, then their club will be disbanded.
For the literary club which Ichigo was part of, they must prove that they deserve a club room and funds by selling 100 copies of their latest work. His childhood friend Mayuu, who used to be a famous actress, was worried about losing a place to call her own, while his underclassmen and writer Sena had no desire to join another club. However, they had only sold 35 copies at the last festival and they couldn't see how they could meet their goal with only the three of them in the club.
The leader of the 2-member drama club, Momoka, came to them and offered them with a solution. Their club would be disbanded if they didn't put on a great play at the culture festival, so she asked them to write a script for them and also to take part in the play. She also wanted Mayuu to return to the stage. Will the literature club and drama club successfully complete their tasks?
Source: https://vndb.org/v15393
OPENING
GAME INFO
Japanese: 恋する彼女の不器用な舞台 初回限定版
Romaji: Koi Suru Kanojo no Bukiyou na Butai
Release date: 28/11/2014
SHOTS