Kyouen no Yakata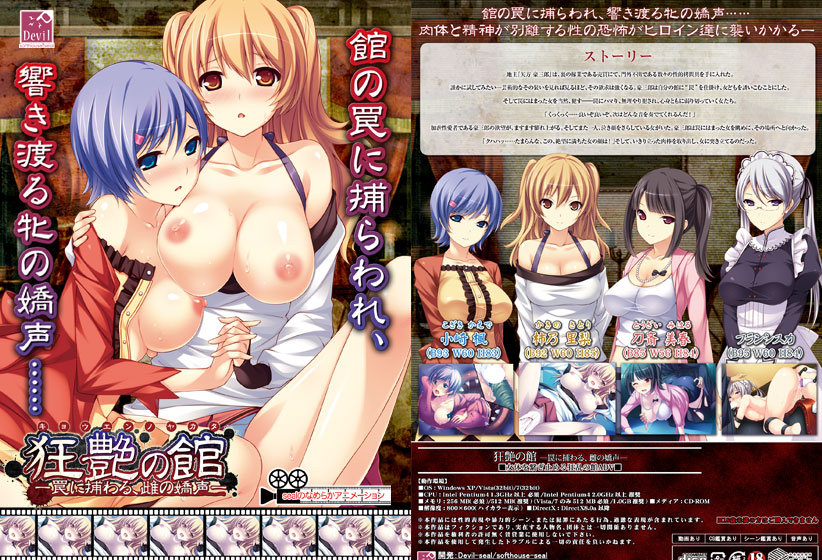 STORY
* Coquettish voices mewled from his diabolical traps…… *
Landlord "Takesaburo Yakata" built a torture chamber inside his sprawling manor.
He wanted to test it. As he looked on his creation the desire was strong.
Takesaburo decided to lure some women into his home, outfitting the manor with elaborate traps to secure ornaments for his hobby.
And then, he would do things to these women…
Helpless, prone, vulnerable women.
"Yessss… Good, gooooood! Their wails are like music!"
Takesaburo's appetite swelled and grew.
Here was another defenseless girl, tears bleaching her face.
He looked at her, and headed toward the trap.
"Haaaha! Such abject despair! It's irresistible!"
He exposed his erect cock, and thrust it fully into her.
OPENING
–
GAME INFO
Japanese: 狂艶の館 ―罠に捕わる、雌の嬌声―
Romaji: Kyouen no Yakata -Wana ni Torawaru, Mesu no Kyousei-
Release date: 14/03/2014
DL Demo
Walkthrough
Save File
SHOTS