Netorare Tsuzuketa Jinsei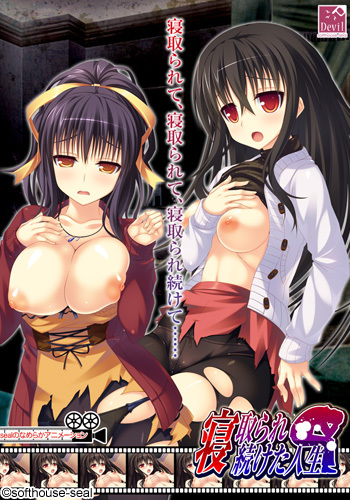 STORY
Cuckolded, cuckolded, cuckolded again…
His beloved girlfriend.
His wife who promised to be forever faithful.
His dearly protected daughter.
One man is made a fool over and over.
Unlucky in love, and not just that…
Career.
Money.
Family.
Everything is taken from him.
This man who loses it all somehow finds the strength to keep trying,
and grasps at new hope only for it to slip away.
Again.
"I really am a pathetic guy, huh…. heh heh……"
How long until defeat and humiliation get the better of him?
OPENING
–
GAME INFO
Japanese: 寝取られ続けた人生
Romaji: Netorare Tsuzuketa Jinsei
Release date: 31/01/2014
DL Demo
Walkthrough
Save File
SHOTS