Onee-san x Shuffle! ~Tomodachi no Onee-chan no Ecchi na Karada.~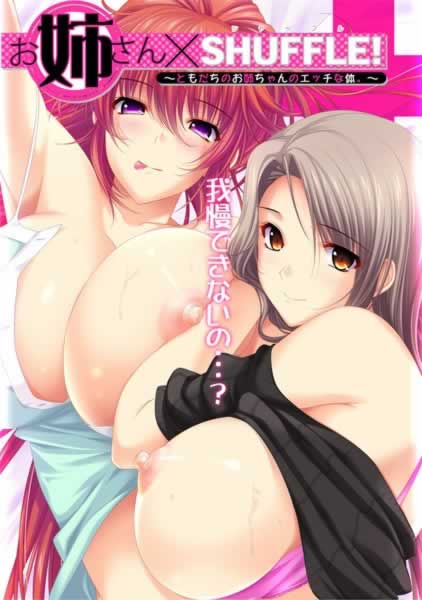 STORY
They say that there're 3 other people who look like yourself in this world. I always think that it's just a joke. But somehow, we meet each other within the same university, and the same seminar no less.
However, it seems that they are problem children and ask me to provide false alibis for them by staying over at their homes.
Of course, things never go smoothly. Living together at houses are their cute older sisters. This is a very bad situation for a virgin like me. And so, lies upon lies, when will this shuffle life end?
Source: https://vndb.org/v22039
OPENING
–
GAME INFO
Japanese: お姉さん×SHUFFLE! ~ともだちのお姉ちゃんのエッチな体。~
Romaji: Onee-san x Shuffle! ~Tomodachi no Onee-chan no Ecchi na Karada.~
Release date: 22/12/2017
SHOTS