Aisai Netorare ~Ijimekko datta DQN-tachi to no Saikai de Shinkon Seikatsu ga Nurikaerarete…~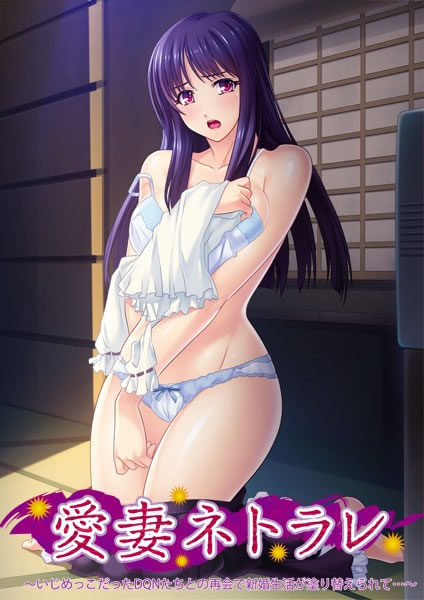 STORY
Miyuki and Hiroki were childhood friends, who got married receiving the blessings from their surroundings.
They were leading a newly-wed life, full of happiness.
One day Ryuuji, a classmate of Hiroki who used to be a bully zeroed in on Miyuki's beauty and intruded upon the house.
While coming at a time when Hiroki was not home, Ryuuji forcibly raped Miyuki and took pictures with his smartphone.
While Miyuki was disgusted and resisted against it, due to being blackmailed by the pictures, she did as she was told.
In this way, Miyuki kept being raped as a promiscuous wife while being hidden from her husband's eyes…
Source: https://vndb.org/v22102
OPENING
–
GAME INFO
Japanese: 愛妻ネトラレ~いじめっこだったDQNたちとの再会で新婚生活が塗り替えられて…~
Romaji: Aisai Netorare ~Ijimekko datta DQN-tachi to no Saikai de Shinkon Seikatsu ga Nurikaerarete…~
Release date: 15/12/2017
DL Demo
Walkthrough
SHOTS