Fuka no Jugoku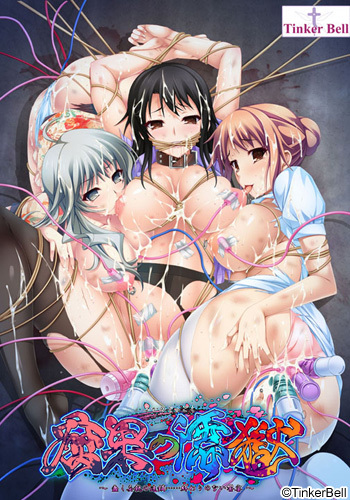 STORY
"Uwaaaaahh……aaaahh……aaahh….nnnngh….."
A man awoke with a horrible buzzing in his ears.
"Where am I?" His mind was hazy as he looked at this unfamiliar ceiling. His mind felt like it was flickering, he was confused. What was he doing before this? Why is he in this place?
As he looked around in a panic, he noticed many people in white robes walking past. Thus he assumed he was in a hospital.
But why, why, why, why…?
As he tried to think, the ringing in his ears changed its tone.
"Uwaaaaahh……aaaahh……aaahh….nnnngh….."
As he slowly regained his consciousness, his memories became clearer and clearer. He had to do this–
–he had to create the Holy Mother.
"Ahh, right…that's right. I've got to bring the Holy Mother to life…"
With this in mind, the man staggered out of the hospital.
A few days afterwards, the nurses in the hospital slowly began to disappear. Permanently.
Source: https://vndb.org/v13835
OPENING
GAME INFO
Japanese: 腐果の濡獄 ~蠢く妄執の連鎖……終わりのない饗宴~
Romaji: Fuka no Jugoku ~Ugomeku Moushuu no Rensa… Owari no Nai Kyouen~
Release date: 31/01/2014
Walkthrough
Save File
SHOTS