Gyakushuu 5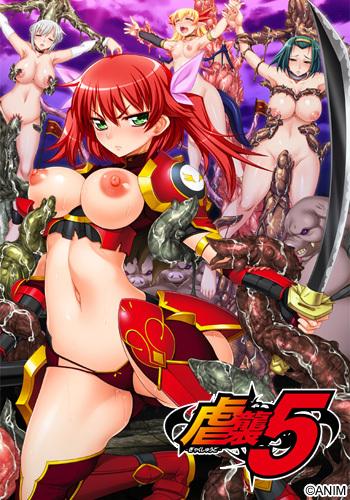 STORY
After the downfall of Guillain empire that unfied the whole, a large scale war had been waged in the continent.
Adel Orcus in such times, attacked all over the city and country led a large corps of the beast who the oak was as the main force.
But, attack into the shores of the country "Karetto", it varies greatly fate of Adel.
With bloodshed and shamed queen " Seno Eitosu", the magic reaches even now daughter.
However, her secret that has been forced is temporarily released, Adele would be leave defeated in front of the overwhelming power.
In the meantime for Adele to play a revenge, but even revenge of the four years, inflame more strongly and violently.
The revenge mind to food, it was enough time to acquire the power to defeat the man who brutally killed the mother and family and the citizens.
And each other's passions is clash on the stage of "Imperial City Cruyff"
Here now, the curtain rises again….
OPENING
–
GAME INFO
Japanese: 虐襲5
Romaji: Gyakushuu 5
Release date: 28/03/2014
SHOTS